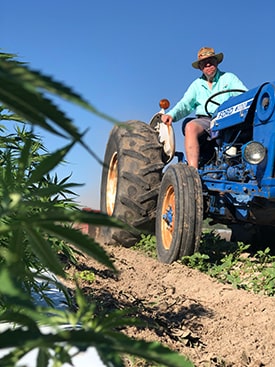 Baywater Farms is what connects us to our history, our family, our ancestors. We are proud to be the sixth generation of farmers, who harvests from seeds planted centuries ago. We are only in existence today due to their passion, care, and responsible farming techniques In 1860, Ephraim Holloway began his farming operations in Salisbury. Ephraim's son, Sylvester, built the first farmhouse on our property and raised local crops and animals. When Sylvester died, he divided the farm into four pieces. One of Sylvester's industrious sons, Randolph, wanted to follow in his father's path and purchased two additional pieces of land from his siblings.
Randolph built a house to put down his own roots, married, and farmed grain, tomatoes, watermelons, and sweet cantaloupes. Randolph's son, Frank, served in World War II and returned home to work for a local power company and continue farming on the side as farm margins shrank during the time of industrial ag. Our farm struggled to hang on for many years, as the market for local, heirloom produce declined and consumers gravitated towards standardized, grocery store-friendly farming methods using pesticides and herbicides. Our roots were almost destroyed until Robert Holloway, one of our current farmers, made a deal with his grandmother to save the farmhouse and land.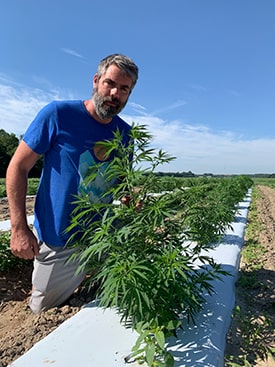 In the 1990s, Robert returned to his childhood farm and planted 2 ½ acres of sweet, juicy, pick-your-own blackberries. Over time, thanks to smart business decisions and a passion for growing local heirloom and hydroponic produce without compromise, our operation has continued to expand to include over 3,000 acres. Baywater Greens was founded in 2011 to produce local hydroponic lettuce, and over time we have expanded to include the field crops that our consumers know and love today.
And now, Baywater Hemp is proud to take this rich history and move forward with new products into the future to round out the overall Baywater Farms offering. Everything from Full Spectrum CBD Oil to terpenes to biomass, we are a fully integrated hemp farm located on the Eastern Shore of Maryland; but our products are used throughout the United States.
We look forward to speaking with you, whether you are at the Delaware Beaches or Washington D.C.  email:
[email protected]